You know that you need to stay consistent with your content, but coming up with ideas can be tough.
Enter the:
Beyond Boring
Content Calendar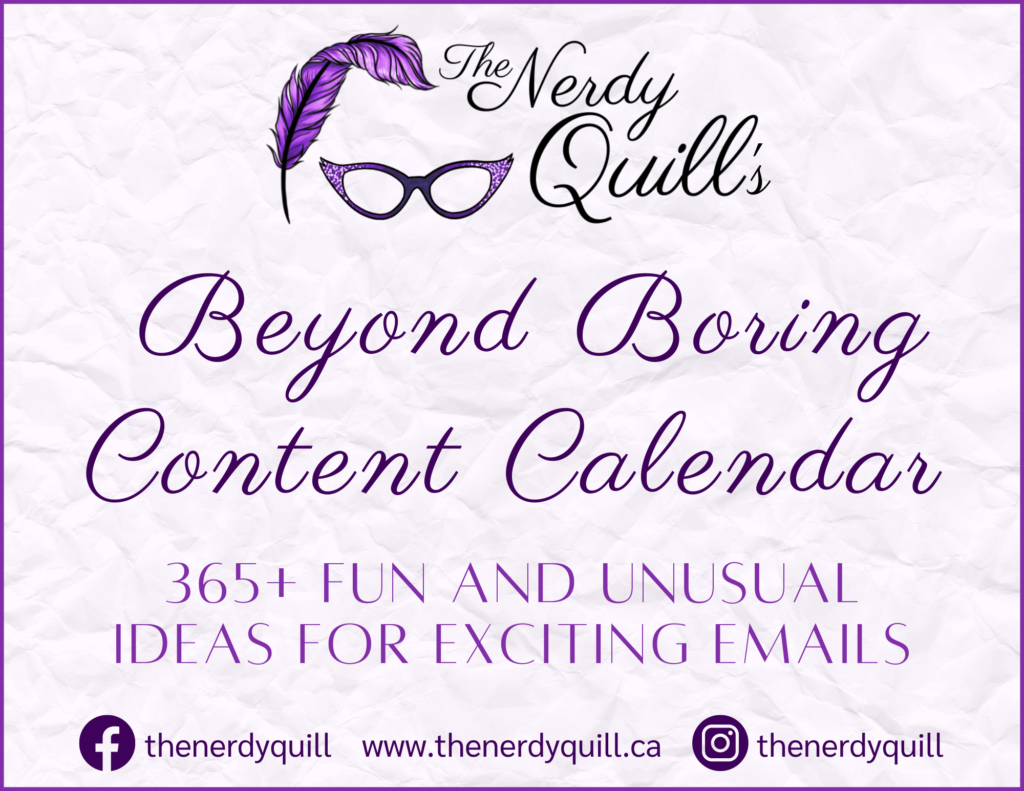 365 + Fun and Unusual ideas to help you engage your audience, and make your newsletters fun to read!
Enter your name and email and get ready to celebrate things like "Compliment Your Mirror Day " (July 3rd) and "Ask A Stupid Question Day" (September 28)!