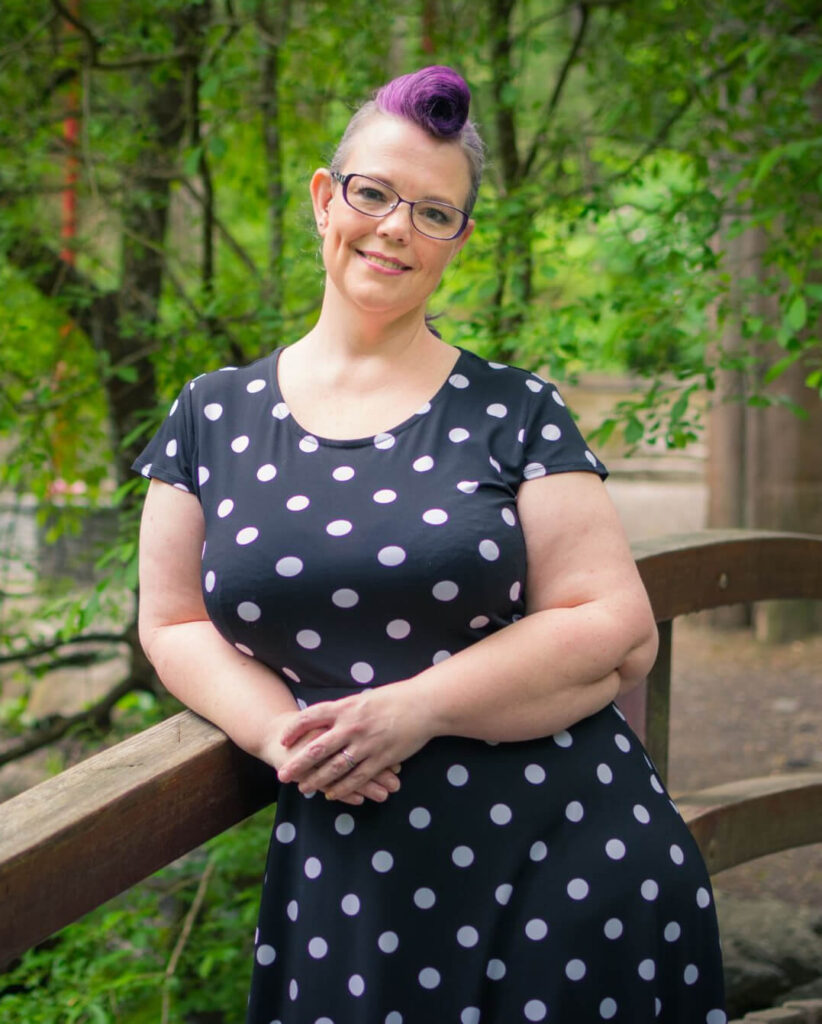 ---
Who Am I?
I'm Sarah, my pronouns are she/her, and I'm a nerd.
My favorite things include tea (I drink a lot of it), Doctor Who (don't even get me started on David Tennant), and my kids (I have two. They aren't really kids anymore, but they'll always be my babies, right?) I'm also a former burlesque performer.
For over two decades, I have been freelance writing and designing, from projects with universities to coaching authors to help them achieve their dream of publishing their first book. The Nerdy Quill was founded when my most precious full-time role was winding down, parenting my autistic daughter, which allowed me more time to devote to building my business. 
After running a successful online product-based business, I realized I enjoyed the challenge of creating content that educates and resonates with customers. 
I now work with women business owners and entrepreneurs in the queer community to create the entire roadmap for building their audience through newsletters, emails, and everything written in between. 
I'm really looking forward to working with you! Whether we team up to get that list started, or you need help staying consistent with your newsletter, let me take care of it so you can keep moving your business forward.
---
Let's Chat!
Book a FREE 20-minute consultation with me, where we can chat about what you need and how I can help you make the most of your website!